In this Section


| | |
| --- | --- |
| | Auto Insurance |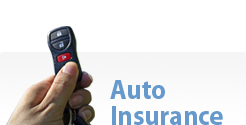 We will find you the best auto insurance by comparing quotes from the leading auto insurance companies.


Auto Insurance

What Is Auto Insurance?

What Is In A Basic Auto Policy?

Do I Need To Buy Insurance When I Rent A Car?

Tips On Saving Money On Buying Auto Insurance

Get An Auto Insurance Quote?

What Is Auto Insurance?


Auto insurance protects you against financial loss if you have an accident. In most states, you must have auto insurance if you drive a car. An auto insurance policy is comprised of six different kinds of coverage. If you are financing a car, your lender may also have other requirements.



Top of Page

What Is In A Basic Auto Policy?


The necessary coverage that you need is:

Bodily injury liability. If you injure someone in a car accident, this coverage pays their medical and rehabilitation expenses and any damages for which they may sue you. In most states, you must buy coverage of at least $15,000/$30,000. The $15,000 pays for injuries to one person. The $30,000 is the total available per accident.
Property damage liability. If you damage someone's property in an accident for which you are at fault, this coverage pays to repair it. In most states, you must buy $5,000 worth of coverage. Many standard policies include a higher limit (often $25,000).
Medical benefits. This coverage pays medical bills for you and others covered on your policy, no matter who is at fault for an accident. In most states, you must buy at least $5,000 worth of coverage. The typical driver buys $10,000 worth. This coverage usually does not have a deductible.
The coverage that is not required but you should still have:

Collision. This coverage pays to repair damage to your car in an accident. Like medical benefits, this is no-fault coverage. If you finance a car, most lenders require you to buy collision coverage. Insurance companies will usually give you a $500 deductible unless you request a different amount. The higher your deductible, the lower your premium.
Comprehensive. This coverage pays for theft or damage to your car from hazards including fire, flood, vandalism, or striking an animal. Again, most lenders require you to buy this coverage if you're financing your car. And you can also set your own deductible for this coverage.
Uninsured/underinsured motorist. This coverage pays for losses and damages, including your medical bills, lost wages, and pain and suffering, if you are hit by a person who doesn't have any insurance or enough to cover the damage. It makes sense to purchase the same level of coverage that you have for bodily injury liability.
The optional coverage includes:

Extraordinary medical benefits. This coverage pays when your medical and rehabilitation expenses exceed the limits in your policy. It provides $1 million coverage.
Income loss. This coverage pays the amount of your take-home pay when injuries from an accident keep you from working. Payments are made without regard to whether you have other disability insurance coverage.
Funeral benefit. This coverage pays up to $2,500 if you or a family member dies in an auto accident. The cost is minimal. Nationwide, for example, charges 40 cents per year for $1,500 worth of coverage.
Rental car replacement. This coverage pays a set amount per day for a rental car if your vehicle is being repaired because of an accident.
Towing and labor costs. This coverage pays for road service, such as jump-starting your car or changing a flat tire, and towing, which can be used any time your car breaks down, not only when it's involved in an accident. The coverage should not cost much – usually less than $5 a year.

Top of Page

Do I Need To Buy Insurance When I Rent A Car?


When you rent a car, you will usually be offered a "collision damage waiver" or CDW (some rental companies use the term "loss damage waiver" or LDW, but the coverage is the same).

This waiver releases you from responsibility for damage to the rental car, provided you comply with the rental contract terms. If you decline the coverage and have an accident, you may be held responsible for the entire value of the car.

One common problem is that many of these policies contain limitations and loopholes that renters can unknowingly violate, voiding the coverage.

For example, CDW can be voided if you drive on an unpaved road or if you engage in negligent driving (and the car rental company ultimately determines what is meant by "negligent"). CDW is usually over-priced, adding around $11 a day to the rental cost.

CDW often duplicates coverage you already have. Many regular auto insurance policies cover damage to rented cars, although the fine print may restrict the types of rentals covered.

Before you turn down the rental coverage, though, it's important to know what kind of coverage you already have. If you carry collision insurance on your own car, and your policy also covers rented (technically called "non-owned") vehicles, it is safe to decline the collision damage waiver. As for liability insurance, your own auto policy should protect you and your passengers in a rented car as well as in your own car.

Coverage may also depend on whether you use the car for business or pleasure, or whether your vehicle at home is still being used in your absence. Some policies limit the number of rental days covered each year. Others apply deductibles and lower liability limits to collision coverage (and therefore rental car coverage). Another reason that some people buy car insurance is to provide coverage for lost wages that might occur after an accident. This kind of coverage is often called an "income continuation benefit." Policies that offer this benefit cover some portion of salary and other wages you don't receive while recuperating from injuries in a car accident. These losses, however, are sometimes difficult to establish. What are the important factors in your obtaining coverage? Include the following:


Who you are. Certain age, sex and marital status classifications are what insurance companies refer to as "Primary Factors" figured into premium formulas.
Your driving record. This is what insurance companies call "Sub-class," and it is the most important of "Secondary Rating Factors." Insurance company statistics state that the more accidents you have, the more likely you will be involved in another accident. If you have a poor driving record, you may be limited in what kind of insurance you can buy, and you may also need different types of coverage.
Neighborhood. This is another factor that affects insurance. If you live in a large city, you will most likely pay more for car insurance.
Your net worth. This defines how much liability coverage you should purchase. If you're not worth much, the state minimums will probably cover any liability you might face. But if you have some equity worth protecting, you will want to make sure you're covered on the liability end.
How you use your car. The insurance company will want to know if you use your vehicle for business or personal use. This is known as "Automobile Use Classification" and includes categories such as "pleasure use," "business use," "farm use," and "driving to work." Generally, the use issue is a factor when you insure more than one car. If your household has two or three cars, you should not insure them all as work or business related. Try to insure at least one of the cars you don't drive on a daily basis as pleasure or occasional use.
The make, model and age of your car. This can be the most important risk factor that can determine what type of insurance you need. In most cases, the older the car, the less insurance you need, mainly because the replacement value diminishes with age. In the case of collectible or antique cars, you can choose to insure a pre-determined replacement value. Insurance companies usually offer this in the form of a premium per $100 of declared value.
Single versus multiple car policies. Insurance policies are often divided into two categories: one for single-car risks, and one for multi-car risks. Multi-car factors are lower than single-car factors, because they include a discount for insuring two or more cars. This means insuring a second car will be much less expensive than insuring two cars separately.

Top of Page

Tips On Saving Money On Buying Auto Insurance:



1. Shop Around Before You Buy
One of your first steps should be to shop around. When shopping for auto insurance, premium quotations are a useful tool for comparison of different companies. A particularly good time to investigate your alternatives is when your current policy is about to be up for renewal, especially if you find that your premium has gone up. You may be surprised to learn that auto insurance premiums for the exact same coverage on the same car can vary widely (by hundreds of dollars) between different insurers, even in states that regulate auto insurance rates. The agent will usually request the following information:


Description of your vehicle
What you use your vehicle for
Your diver's license number
Number of drivers in your household
Coverage's, limits, and deductibles you want
2. Increase your deductible.
For many people, raising the deductible on their auto insurance is a good way to cut the cost of the policy. Sometimes you can reduce your annual premium by 10 percent or more if you increase your deductible from, say, $250 to $500. If you do this, however, make sure you have the financial resources to handle the larger deductible when the time comes.

3. Keep an eye on your credit report.
Your credit history is an important factor for most auto insurance companies. Many studies have shown a correlation between your credit history and the risk to an insurance company. Paying your bills on time and maintaining a good credit history will allow you to enjoy lower auto insurance rates.

4. Drive less.
If you drive less than a certain number of miles in a year (e.g., 7,500), you may qualify for a low-mileage discount. If your insurer offers this discount, try to limit your driving as much as possible. If you commute to work, use public transportation instead of driving. When you go away on vacation, fly or take the train.

5. Don't use your car for business purposes.
Since work-related driving generally subjects you to higher premiums than pleasure driving, it may be in your best interest to stop using your car for business purposes.

6. Drive more safely.
You may be eligible for a price break on your policy if you maintain a clean driving record for a specified period (usually three years). A clean driving record generally means no accidents, moving violations, drunk driving convictions, etc., during that period. The best way to qualify for the applicable discount is to drive carefully and defensively at all times.

7. Buy a low-profile car.
Cars are rated on a risk scale for auto insurance purposes. In general, sports cars and other high-performance, flashy vehicles are classified as higher risks because they are common targets for thieves and vandals, and because statistically, the people who own them tend to drive more recklessly. If you own such a vehicle, you will likely pay a higher premium than if you owned a station wagon, sedan, or other low-risk vehicle.

8. Move.
If you live in a rural community with little crime and traffic congestion, your premium will generally be lower than if you live in an urban area where your car is more likely to be stolen, vandalized, or involved in an accident. Granted, you shouldn't move just to cut your auto insurance costs. However, this may be one of many factors in your decision if you're thinking about relocating from the country to the city.

9. Keep your car in a garage.
Cars parked in garages are less likely to be stolen, vandalized, or struck by other vehicles. Using a garage to store your car may entitle you to a slight premium reduction.

10. Inquire about multifamily / multi-policy discounts.
You may receive a discount from your insurance company if you buy more than one type of insurance through that same company (e.g., auto and homeowner's). A discount may also apply to your auto insurance if you insure multiple cars under the same policy or with the same company.

11. Have safety/anti-theft devices installed.
You may receive discounts on your insurance if your car is equipped with one or more of the following options: anti-lock brakes, automatic seat belts, and airbags. Similarly, anti-theft devices such as car alarms and tracking systems (e.g., Lo-jack) may also get you a discount because they reduce the chances of your car being stolen or vandalized.

12. Read your policy carefully.
You should be aware that an auto insurance policy is a legal contract and is written so your right and responsibilities, as as well as those of the insurance company are clearly stated. Before you purchase your policy, you should read that policy and make certain you understand the language in it. If you have any question, don't be afraid to ask your insurance agent for clarification.



Top of Page